Watson Honored for National Reservoir Tank of the Year
Media Coverage
Watson Honored for National Reservoir Tank of the Year

Watson Land Company is pleased to announce that the Eastside Water Treatment Facility in Chino has been named the top national reservoir tank of 2015 by the Steel Tank Institute/Steel Plate Fabricators Association.
We designed and constructed this 4-million gallon reservoir tank last October to be both highly functional and aesthetically pleasing. As part of a commitment to community beautification, the tank prominently features a landscape mural.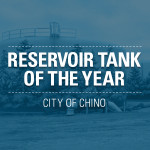 Every year, the Steel Tank Institute/Steel Plate Fabricators Association Annual Product honors the highest quality construction projects that utilize steel as the material of choice. The award-winning projects demonstrate steel's flexibility, strength, durability, and other positive qualities across a wide array of industries. We are proud that our project took the top honor in the reservoir tank division, which is one of many categories recognized annually.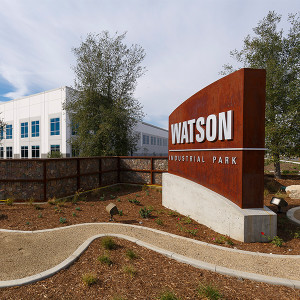 The 4-million gallon storage tank was completed as part of regional water improvements, which allowed for the development of Watson Industrial Park Chino. In addition to the tank, we constructed 1.5 miles of 24" distribution lines that are powered by a booster pump station.
We are both humbled and honored when we are recognized for our achievements by respected organizations like STI/SPFA.