Watson Advantage
Sustainable Design
Watson Land Company affirmed its commitment to sustainable design by becoming the first developer in Southern California to design and construct its speculative buildings in accordance with the U.S. Green Building Council's Leadership in Energy & Environmental Design (LEED©) guidelines.
Each LEED© certified building features design elements, materials, functionality, and construction procedures that reduce environmental impact, enhance energy efficiency, and reduced operating costs. Watson Land Company has completed construction on over 6 million square feet of speculative industrial buildings designed for LEED© certification.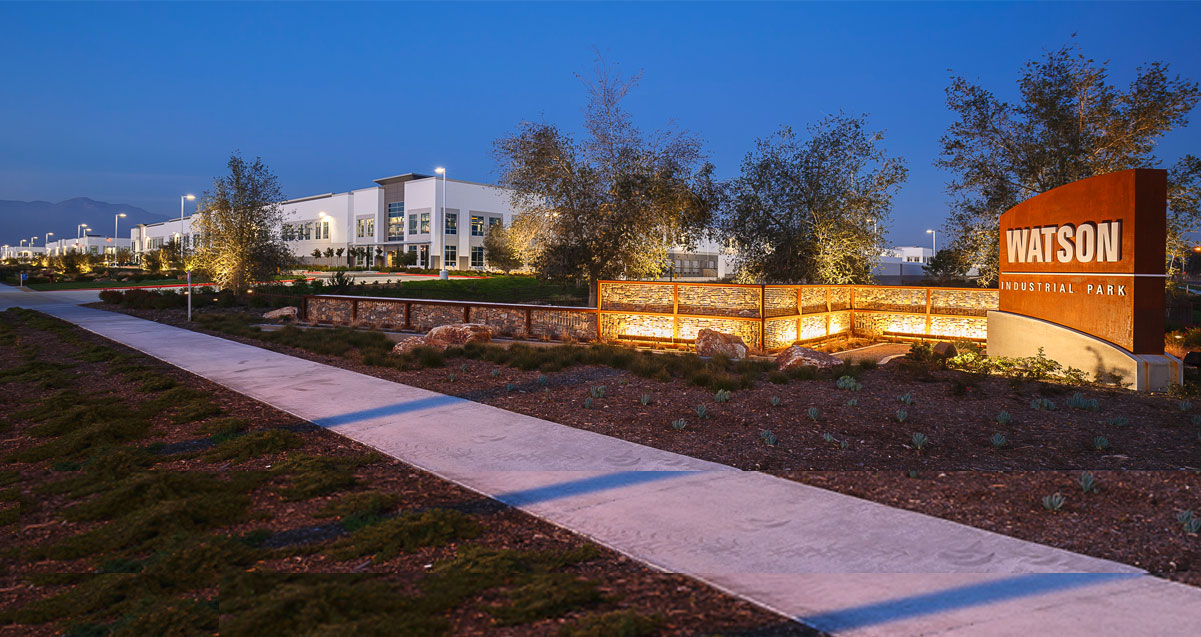 Watson Land Company
Heritage Customer Service Program
The Watson Land Company Heritage Customer Service Program℠ provides tenants with a lease tailored to meet their specific building maintenance needs. Watson assumes and skillfully manages all building maintenance and operating functions (e.g., yard and roof maintenance, exterior building painting, landscaping, etc.).
In short, Watson Land Company oversees the maintenance of your leased facility so that you can concentrate on your business.
Overweight Corridor
Watson Land Company's portfolio features 6.7 million square feet of industrial real estate in the Overweight Corridor. Leasing a facility in the Overweight Corridor allows tenants to position themselves for global distribution and transloading, take advantage of additional routes, and improve operational efficiency.
The Overweight Corridor provides overweight trucks with a route to legally transport cargo containers to nearby distribution centers and industrial complex. As trade volumes at the port continue to increase, a facility in the Overweight Corridor allows a tenant to keep up with international trade demand and to expand local operations.
With Overweight Corridor facilities in and around Carson, Los Angeles, and Long Beach, Watson can suite a wide variety of operational needs.
Want to learn more? Click Here
On Demand Expansion with 36' Clear
Watson Land Company's 36′ clear facilities provide the freedom of built-in vertical expansion, allowing tenants to grow their operations on demand. A 36′ clear facility provides additional storage capacity without requiring additional square footage. As a tenant's business grows, they can expand their operations vertically rather than relocating to a larger, more costly facility.
Watson's portfolio features a number of 36′ clear facilities in conveniently located industrial parks in the Inland Empire and the South Bay area.
Want to learn more? Click Here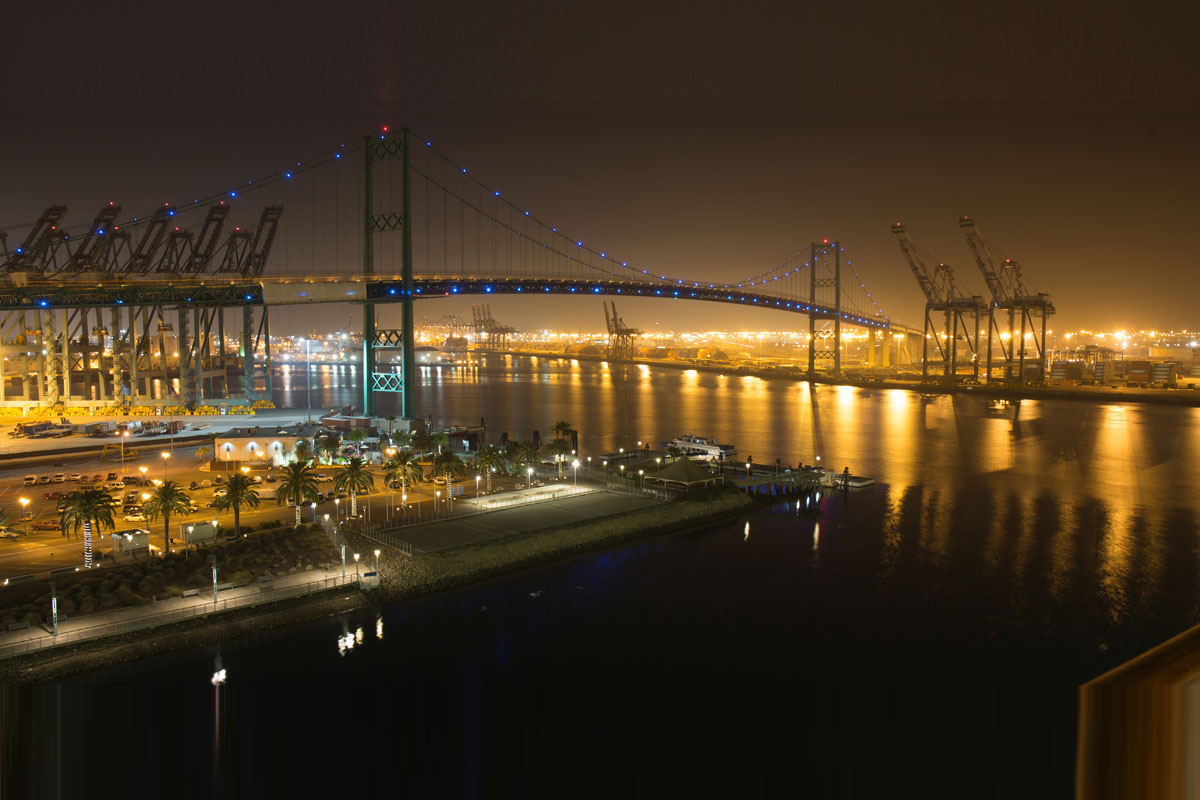 "
With our business relationships in over 120 countries, we required a property that had the location and flexibility to meet the diverse range of needs of our customers. This move places us in an even stronger position to provide the high level of service and efficiency that our customers have come to expect from Agility both in North America and throughout the world.
—

Paul Van Ness,
Vice President of the Americas Region, Agility Logistics
Foreign Trade Zone
Watson customers have the opportunity to significantly reduce operating costs through the activation of Foreign Trade Zone (FTZ) status. Granted through the Port of Los Angeles within the Watson subzone of FTZ 202, FTZ can be activated in approximately 12 million square feet of Watson facilities.
Companies can use the FTZ status to reduce operating costs for their manufacturing and inventory facilities. The non-privileged foreign position allows the duty rate for goods entering into an FTZ to be assessed according to the condition of the merchandise. In addition, with access to product for display or exhibition purposes without customs intervention or supervision, utilizing an FTZ can significantly minimize bureaucratic regulations.
The FTZ designation also offers operational benefits, which your company can take advantage of to gain a competitive edge in your market and save you time and money. Companies have better inventory control with lower customs supervision, and the duty payable on FTZ goods doesn't need to be included in the calculation of insurable value, which lowers insurance costs.
The FTZ may be utilized to examine product so it meets accurate specifications before duty is paid. Merchandise not meeting the requirements can then be repaired, re-exported, or destroyed without having to make duty payments. Furthermore, goods may be stored in an FTZ for unlimited periods, even if they are subject to U.S. quota constraints.
Certain types of merchandise can be imported without going through formal Customs entry procedures or paying import duties until the products are transferred from the FTZ sites for U.S. consumption. If the products never enter the U.S.'s commerce or are re-exported to other countries, then you are not required to pay duties on those items.
To learn more about the benefits of earning FTZ status, click here.
Watson Renovation Program
In 2005, Watson launched a comprehensive renovation program to upgrade the entryways and improve efficiency throughout our South Bay portfolio.
To reduce customer operating costs and increase efficiency, we installed new skylights and clerestory glass. We also replaced exterior facades to modernize the architecture of our buildings. By replacing outdated heating and cooling systems, increasing truck loading doors, and expanding the turning radius to improve parking capacity and maneuverability, we are able to positively impact functionality.
Before/After