Inside "Operation Teddy Bear"
Watson's Blog
Inside "Operation Teddy Bear"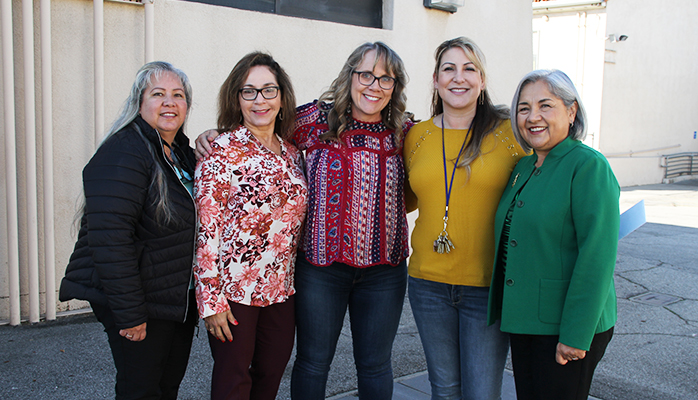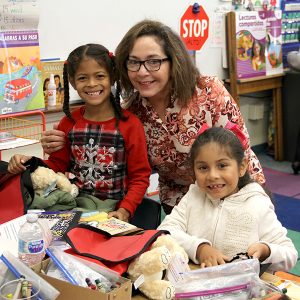 Just before the holidays a number of Watson employees had the pleasure of delivering school bags filled with books, educational and wellness supplies, and a Teddy Bear, to more than 80 first graders at Dominguez Street school in Carson where the Company has a significant presence, thanks to Watson Land Company's partnership with the South Bay Volunteer Center's "Operation Teddy Bear".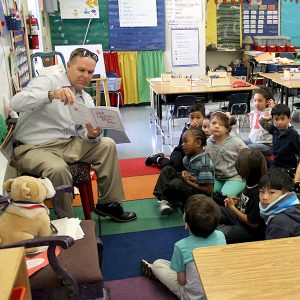 For the past 15 years Maria Flores, the Public Affairs Executive Assistant has been coordinating this employee community service event which includes interacting with and reading a book about volunteering to the students. The Watson spirit of giving is truly demonstrated through service, and so a huge thank you goes to this year's Volunteer Employee Team: Pilar Hoyos, from Public Affairs; Mike Bodlovich from Marketing; Sue Den Beste from Finance; Emily Castro and Lorie Pickens from Asset Management; and Rose Ackert from Legal/Construction Departments.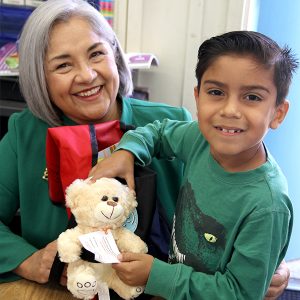 Watson Land Company's culture of community service has grown with the company since its beginning nearly a hundred years ago and Watson employees continually carry out the Company's tradition of service.

Watson Land Company was founded on the commitment to serve as "good stewards of the land" and with that they have dedicated themselves to being good stewards of the most precious resource: the men, women, and children who make up the communities in which they have a presence. As part of their mission of strengthening the local communities, they encourage the involvement of other industry leaders and corporate giants in philanthropic efforts. Corporations can have a major impact by supporting organizations whose central objective is to make a positive contribution to the quality of community life on a fundamental, tangible, lasting basis.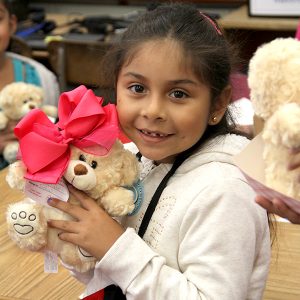 Operation Teddy Bear® is funded entirely by donations from individuals, corporations, and foundations. Companies and organizations have the opportunity to adopt an entire school as an Operation Teddy Bear Sponsor. Each year between August and December, community members are able to volunteer at Operation Teddy Bear to help with everything from collecting supplies, packing school bags, and delivering the bags to schools, to reading to the children. To learn more about this program or for more information on ways you can get involved, visit the website at www.volcenter.org.