An Investment In San Bernadino Youth
Watson's Blog
An Investment In San Bernadino Youth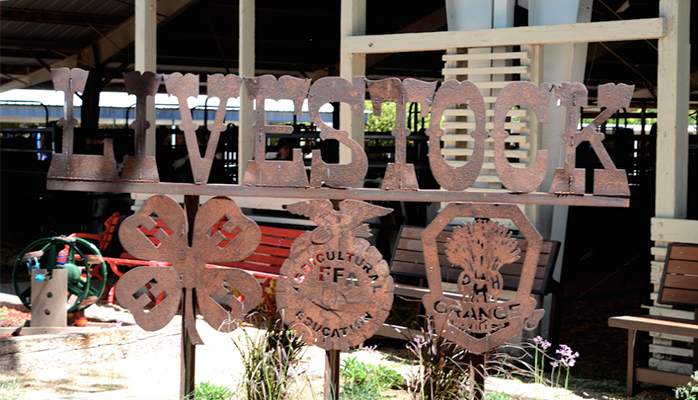 Watson Land Company's community service and youth programs generate countless thank you letters throughout the year, but we thought one recent particularly thoughtful and sincere handwritten note from Evie Reidman merits sharing with an expectation that you will enjoy it as much as Watson's employees did.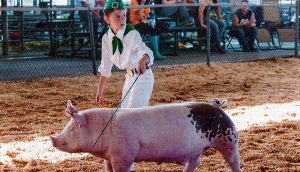 We extend our hearty congratulations to Evie, a Chino student and member of the
Monte Vista 4-H club. As Evie says in her thank you card, she competed with her prize pig, Mikey, and received the grand honor of winning 4-H Master Showmanship. The 4-H Master Showmanship event takes all of the Grand Champions of each animal and throws them in together to show all ten different kinds of animals.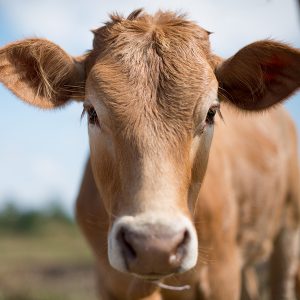 Chino is the Inland Empire West's strategic distribution hub, but the city has a storied past as one of the Southwest's most significant agricultural sites. To honor the community's heritage and help to encourage youth participation, Watson Land Company has been proudly supporting the San Bernardino County Chino Valley Junior Fair Livestock Auction since 2007. Our philanthropic involvement helps young people like Evie compete at the fair and fund their upcoming projects, which means students can continue to explore their passion for agriculture.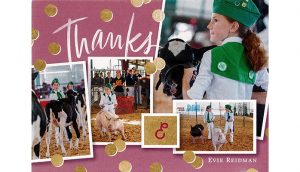 Evie Reidman, Chino's 4-H champ, let us know that she'll be donating a portion of her prize money to her aunt's homeless shelter and saving the rest for college—and we wish her all the best with her efforts.
To learn more about this youth agricultural program or for more information on ways you can get involved, visit the website at https://www.sbcfair.com.