Pilar M. Hoyos, Senior Vice President, Public Affairs
Executive Bios
Pilar M. Hoyos, Senior Vice President, Public Affairs
S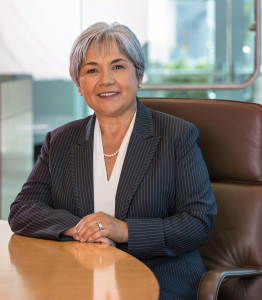 enior Vice President of Public Affairs Pilar M. Hoyos serves as the advocate of Watson Land Company and its customers. In the cities in which Watson has a presence, Pilar is the liaison to the local government and community members. With thirty years of experience in public affairs, she is engaged in the key issues that impact Southern California's real estate market, with particular attention to competitively attracting and retaining business.
Pilar is on the board of the California Taxpayers Association, the CalChamber Advocacy Council, the LAEDC Land Use Committee, the Carson-Dominguez Employers Alliance, and the LA Chamber Land Use, Housing, and Transportation Committee. She has served as Chair for a number of years for the Workforce Investment Network, an organization that handles regional job training and placement programs.
Pilar is a graduate of the University of Southern California.

Contact Pilar M. Hoyos
[gravityform id="10″ name="Contact Pilar M. Hoyos" title="false" description="false"]