Leading The Way In Environmental Innovation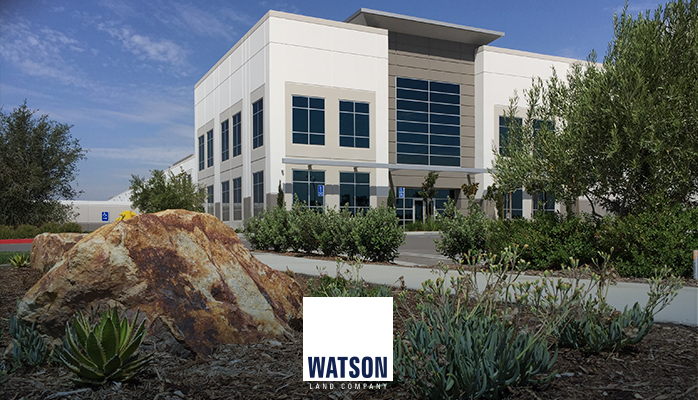 As part of our mission to serve as good stewards of the land, Watson Land Company is committed to sustainable design, construction, and operational practices in the industrial real estate industry. We are honored to be recognized for our environmental leadership by the Southern California chapter of NAIOP, the Commercial Real Estate Development Organization.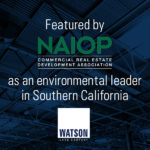 NAIOP recently featured Watson Land Company for "building a better box" at Watson Industrial Park Chino, the latest generation of our masterplanned industrial centers. Calling attention to the two-story glass on all four walls of each of WIP Chino's eleven freestanding distribution centers, abundant natural lighting through 50% more skylights than most speculative industrial developers, and 100 mature oak trees planted at the development, NAIOP writes that such "attention to detail is noticed by tenants who are more likely to renew because their employees are happier in their work environment."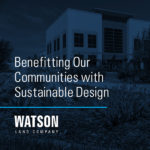 It is our belief that by building better working environments, we benefit our customers, their employees, and our local communities. We will continue to contribute to the quality of life in our communities by providing industrial spaces that encourage our customers to continue to lease from us—thereby bringing jobs, city revenue, and economic stimulation.
As a Gold Sponsor and member of NAIOP's SoCal chapter, we are pleased to be featured for our commitment to sustainability by this outstanding organization.
Read the full NAIP feature at http://www.naiopsocal.org/leadership-profiles/.