Watson's Employee Day of Service
Watson's Blog
Watson's Employee Day of Service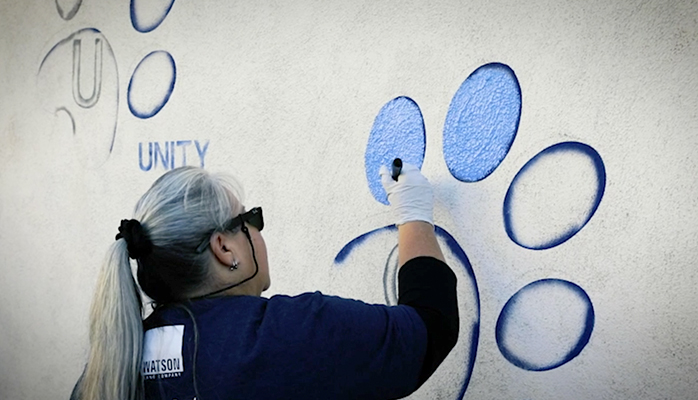 On November 22, 2019, employees of Watson Land Company volunteered for a day of service at Catskill Avenue Elementary School. Catskill is a Title I school that serves low-income families in the City of Carson within the Los Angeles Unified School District. Our goal was to give back to the community by initiating a project at a local elementary school that uplifts students and the community. Watson partnered with local nonprofit Sharefest in coordinating our Employee Day of Service as Sharefest is dedicated to such projects and collaborating with Sharefest on the project at Catskill Avenue Elementary seemed a natural fit.
In an effort to make their school campus a more encouraging and inspiring place for students and teachers, we focused on three projects: re-painting two murals, one within a school hallway and one on an exterior wall of the school, and replanting a garden with succulents, herbs, and roses. We also gave the kids some areas to plant and nurture seedlings for next season. All of this wonderful work was provided at no cost to the school, and is one more example demonstrating what Watson does best: partner with the communities where we operate.
As the day began, there were blank canvases providing an opportunity for teambuilding and for giving back to the community. Soon, they would be transformed into colorful pictures that would beautify the walls of the school, providing a sense of community and pride to the children who walk by them daily.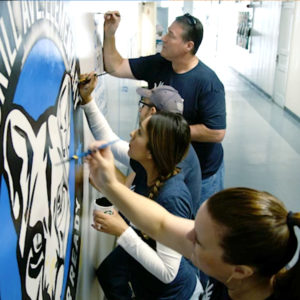 Experiencing the Employee Day of Service hands-on gave Watson employees a sense of giving back to the community. Watson employees had a good time while helping to create an environment that shows local youth that others care about them. Many employees felt the importance of serving and making a positive impact, and we truly relished contributing our time to this deserving local school.
Another remarkable story from the day came from one of Watson's own team members, Mayra Lam, who attended Catskill Avenue Elementary. Enthusiastic at the thought of revisiting the school, this Employee Day of Service took on a different meaning for Mayra. Giving back to a piece of her childhood gave her a greater sense of belonging and connection. The memories formed during her time at Catskill Elementary are such a large part of her identity, she felt great giving back to her alma mater.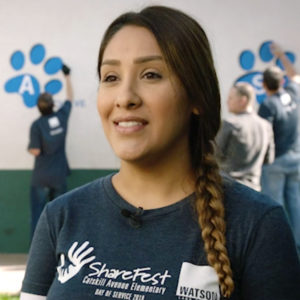 Extraordinary things can come out of a community volunteer session, and our day at Catskill Avenue Elementary was such an example. We were honored to partner with Catskill Avenue Elementary and Sharefest in our Employee Day of Service. Watson Land Company was proud to continue its tradition of partnering with the communities in which we have a presence.
For information on how you or your organization can get involved and give back to a community in need, visit the Sharefest website.