Carson: Helping Businesses and Families Thrive Since 1968
Carson is home to some of the best that Southern California has to offer, from vibrant communities and family neighborhoods to successful businesses, both big and small. Because the city is behind what's important to its citizens, Carson makes it easy to succeed both at work and at home.
Finalist for LAEDC's Most Business Friendly City Award
As a recent finalist for LAEDC's prestigious Most Business Friendly City Award, Carson prides itself on its ability to enable the success of local businesses.
Taking a broad look at a city's involvement in its businesses and communities, LAEDC seeks to honor those cities that actively develop their local economies, create atmospheres that foster business success, provide a high quality of life for businesses and citizens, and demonstrate a passionate enthusiasm toward growing their communities.
As a 2015 finalist for this award, Carson is a shining example of a business friendly city. The local government enables businesses at every level—from family-owned startups to national chains—by removing obstacles to success and by fostering a supportive environment, thereby ensuring a thriving economy for Carson.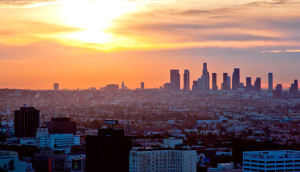 Enabling Business Success
Carson's local government is committed to helping its business communities excel. In 2015, Carson staff visited over 200 local businesses to lend assistance and to gain insight into the needs of the commercial communities. This interaction between city planners, engineers, redevelopment staff, and local business people creates an open line of communication that encourages success.
Carson has developed a vast array of technology-based economic development strategies, economic development marketing and attraction strategies, workforce training and development strategies, small business and entrepreneurial strategies, real-estate and land-reuse-based economic development strategies, and neighborhood and community development strategies. The city's numerous job fairs and the Carson Career Forum are designed specifically to build the workforce to meet the demands of tomorrow's businesses. The Carson Career Center is such an outstanding resource that businesses outside of Carson routinely seek out qualified workers or additional training for their employees. With such an all-encompassing strategy for economic development and such excellent resources, it's no surprise that businesses thrive in Carson.
Major Business Landmarks
The business friendly nature of Carson has attracted many high-profile brands and corporations over the years. Goodyear, StubHub,Cinemark, SouthBay Pavilion, Porsche, Herbalife, Yoplait, Bristol Farms, Dermalogica, and Ikea are just a few of the major companies with a presence in Carson. By attracting a wide range of customers and contributing directly to the city's revenue, these businesses are directly responsible for growing Carson's economy.
Auto dealerships in particular take advantage of Carson's supportive business atmosphere. The local Kia dealership consistently leads the nation in sales, for example, which feeds Carson's economy via sales tax.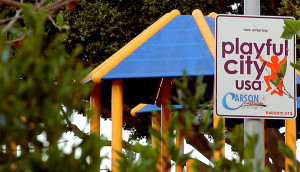 Business Friendly Means Family Friendly
The tremendous investments made in Carson by businesses big and small fund infrastructure and community services, allowing the local government to create a family friendly environment that nurtures individuals. Carson has some of the best parks for children and outdoor recreational spaces for youths and adults; in fact, Carson was named a Playful City USA community for the fourth year in a row in 2015. Resources like the community center, the O'Neal Stroke Center, CalState Dominguez Hills, and a wonderful library are examples of the rich and wide range of programs and services that make Carson a great community in which to live and work. This draws more families to the city—and more visitors—which in turn feeds back into the businesses.
Being business friendly encourages quality development—and it is that quality versus quantity that sets Carson apart. The city is selective in the businesses it encourages to grow, with a special focus on those that make a better community overall by providing excellent jobs for citizens, as well as goods and services that are desired by residents and other businesses. Additionally, Carson looks to work with businesses that have an interest in the redevelopment of blighted areas in order to beautify the city and that will generate taxes (that they pay or that others pay like sales tax) to fund infrastructure and community services.
In addition to growing the local economy through sales, many of Carson's businesses participate in community organizations or run their own community programs. Through volunteer work and financial donations, businesses support law enforcement, community events, aid programs, sports programs, education services, and many other programs the enrich the community.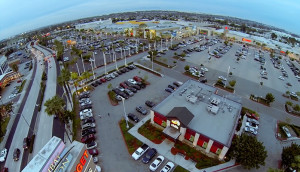 Strategically Located for Business Success
While it's true that the city does everything it can to foster business success, one of the biggest reasons businesses do well in Carson is the location. At the heart of the South Bay, Carson is centrally located with direct access to the 110, 91, and 710 freeways. The city additionally has premier to the ports of Los Angeles and Long Beach as well as proximity to both LAX and Long Beach airports. Whatever business you're involved in, Carson gives you strategic access to all of Southern California—and, truly, to the whole world.
Future: Unlimited
Carson's motto is "Future: Unlimited." The city's innovative economy, diversification, and business friendly practices ensure that the city continues to grow and invites future investment. Carson is dedicated to growing local businesses, empowering citizens, and helping both communities and individuals thrive. Through the success of local businesses and individual citizens, Carson is continually making its motto of "Future: Unlimited" a reality.
Watson Land Company is proud to be headquartered in Carson. The city's commitment to helping local businesses and communities thrive mirrors our long-standing values as a corporation.
From Watson Land Company, we say congratulations to the city of Carson for being a finalist for LAEDC's Most Business Friendly City Award.
Watch their video here to see for yourself why Carson is a great place to live and work: