36´ Clear: On Demand Expansion
Watson's Blog
36´ Clear: On Demand Expansion
It's no secret that real estate in Southern California is in high demand. Logistics hubs with access to the ports and freeways are particularly desirable for distribution centers and warehouses, as they allow businesses to more cost-effectively reach the global market. The availability of such buildings is shrinking as demand is growing, leaving businesses in a tight spot when it comes to expansion.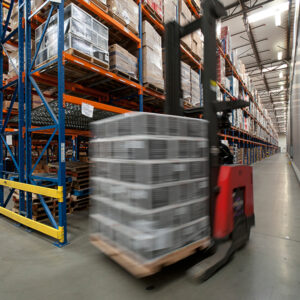 Current vs. Future Needs
Your current distribution or warehousing needs may differ greatly from your needs a year or two down the road. Leasing a larger space than your current situation warrants is not a cost-effective approach to growth, but moving your entire operations to a larger facility is not an ideal prospect either; nor is operating out of multiple facilities.
Increase Cubic Storage, Not Overhead
Traditionally, expansion required a facility with greater square footage, but the increased overhead can be an issue for many growing businesses. In an effort to solve this problem, buildings have been constructed with higher and higher clearance to allow for more and more storage space. Modern 32´ clear facilities have significantly more storage space than the 18´ clear facilities of decades past. That means tenants are getting more cubic storage space without increasing their square footage.
Beat the Southern California Land Crunch
The East Coast has long been acquainted with the need for increased clearance as a result of land constraints combined with the demands of large populations. As West Coast ports reach peak import volumes and as the Inland Empire approaches full build out, businesses need built-in expansion capacity to meet the rising volume of inbound product in a cost-effective, operationally efficient manner.
Enter the on demand expansion of 36´ clear.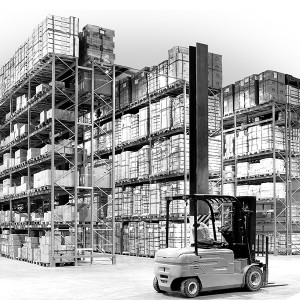 Expanding Your Global Horizons
"Keeping up" is exactly what it takes to succeed: Businesses must be able to adapt and grow their operations and inventory in a moments notice to keep up with demands of the global supply chain.
A 36´ clear distribution center provides on demand expansion without requiring additional square footage, which allows you to remain in the same building as you expand your operations to keep up increasing volume and velocity all the while keeping costs down while simultaneously preparing for future growth.
The Cost-Effective, Flexible Solution
Imagine how much your business could grow if you could rack 4,000 more pallets and ship 200 more truckloads of product. Now imagine that growth occurring without the price tag of additional square footage.
This is the reality of 36′ clear.
Increased pallet storage without increased leasing costs makes 36´ clear the obvious cost-effective and flexible solution — it just makes sense.
To learn more about the facts and myths associated with 36´ clear and to find a 36´ clear facility available in your area, click here www.36ftclear.com.