We Don't Just Provide Prime Locations–
We Deliver VIP Access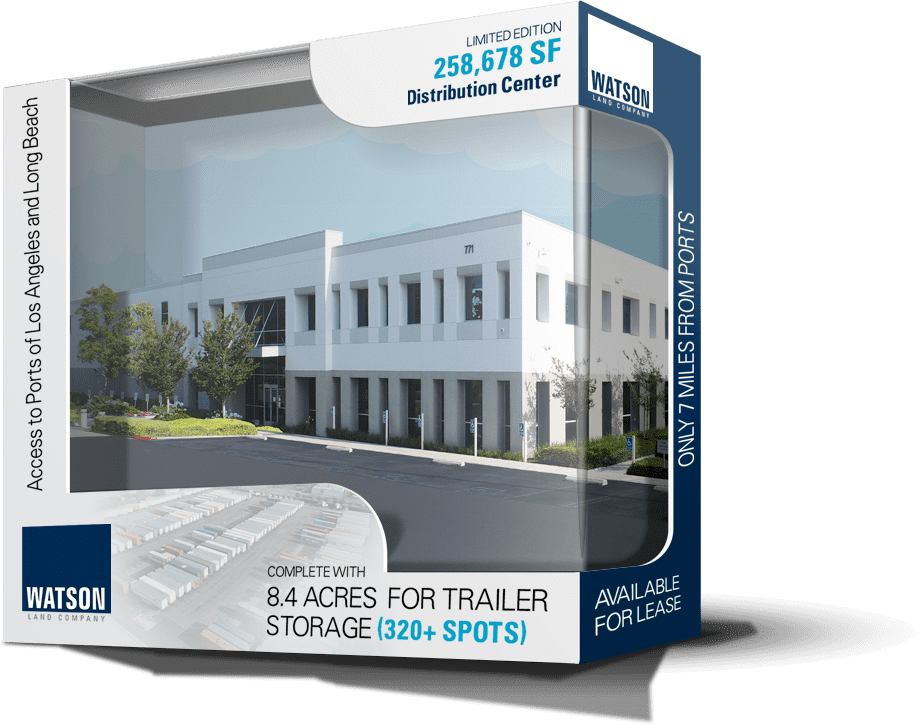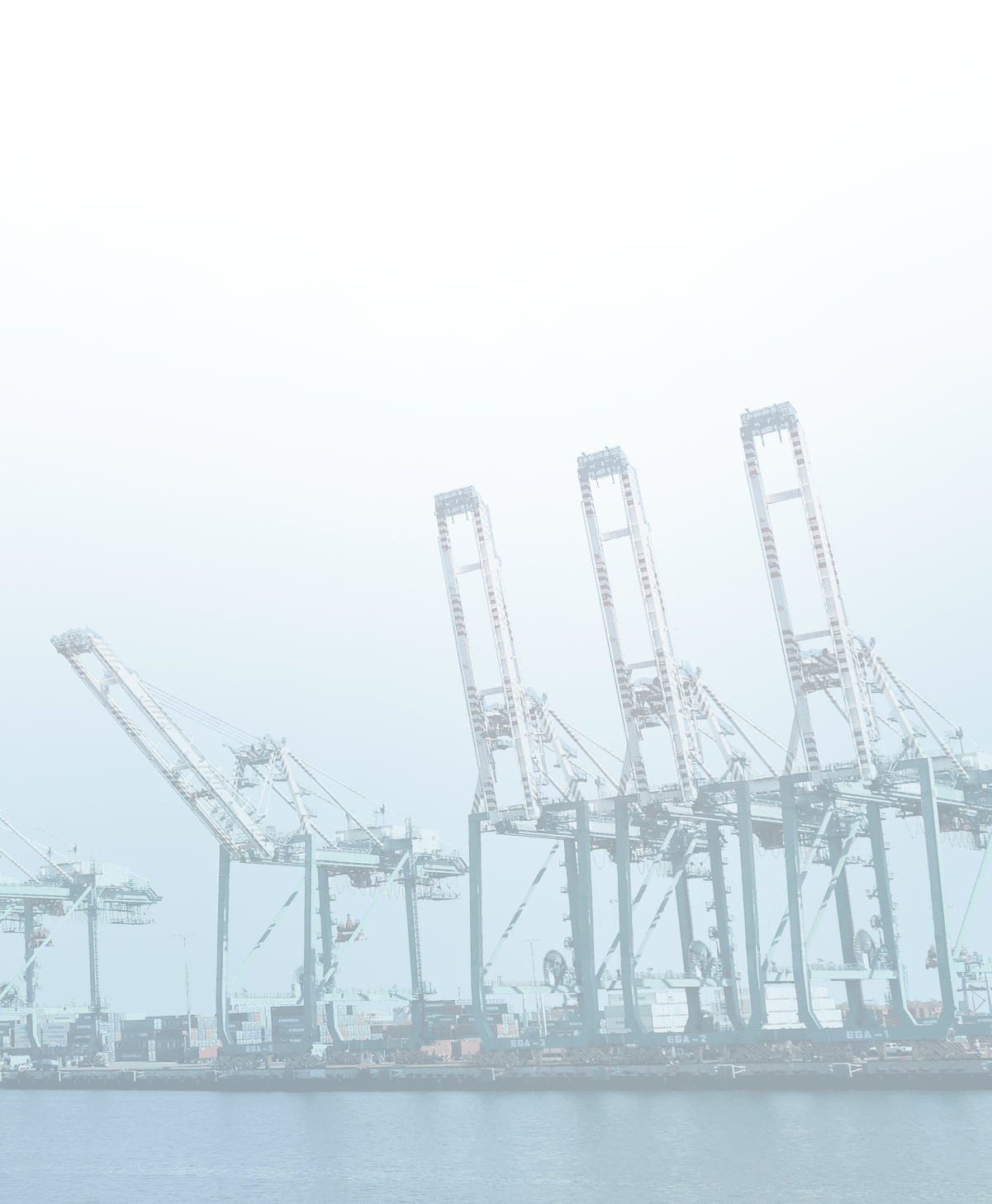 Watson Industrial Center Carson Bldg 114 ticks all the boxes:
56 dock-high positions
8.4 acres of excess land for trailer storage (320+spots)
Reduce drayage costs
Reduce shipping costs with 95,000 lb maximum weight
Foreign Trade Zone 202
100% concrete truck court
Watson Building 114
771 Watson center Road,
Carson, CA 90745
SPECIFICATIONS
BUILDING SIZE: 258,678 SF
OFFICE SIZE: 5,500 SF
LAND SIZE: 439,085 SF
(Plus 367,646 SF Storage Yard)
POWER: 2,000 amps, 277/480 volts,
3 phase, 4 wire
WAREHOUSE LIGHTING: T5 Fluorescent
SPRINKLER SYSTEM: .33 GPM/3,000 SF
and .45 GPM/3,000 SF
PARKING SPACES: 132 (Expandable)
MINIMUM CLEARANCE: 25'
DOCK HIGH TRUCK POSITIONS: 56
GROUND LEVEL RAMP: 3
BAY SPACING: 64' x 28' Typical
CONTACT US
For More Information Please Contact Watson Land Company:

Lance Ryan
Executive Vice President and
Chief Operating Officer

Mike Bodlovich
Vice President, Marketing and Leasing
The information on this website has been compiled for the internal administrative convenience of Watson Land Company. Watson Land Company makes no representation or warranty, express or implied, as to the accuracy of this website. This website may not reflect all building improvements or as-built conditions. The information contained herein and on any other materials with which it is presented is not an offer and is subject tochange without notice. Tenants should make their own independent investigations of all facts and assumptions on which they might rely in makinga decision to lease property from Watson Land Company.
ABOUT WATSON LAND COMPANY
Watson Land Company is a developer, owner, and manager of industrial properties throughout Southern California and the East Coast.
With a century of success as our legacy, Watson's dedication to its customers is based upon delivering functional, high quality buildings within masterplanned centers, coupled with unmatched customer service.
Watson was the first industrial developer in Southern California to design and construct speculative industrial buildings in accordance with the U.S. Green Building Council's Leadership in Energy & Environmental Design (LEED®) guidelines.
Watson's assets and operations are backed by one of the most conservatively managed balance sheets in the real estate industry. Capital allocation decisions are made locally, allowing us to move forward with strategic acquisitions and dispositions quickly. Watson's stable financial resources also enable the Company to fund projects internally.
Watson Land Company's long standing tradition of integrity, innovation, and fiscal responsibility has made it one of the region's most respected names in commercial real estate and one of its largest industrial developers.
For additional information about Watson Land Company view our digital Corporate Capabilities Brochure.